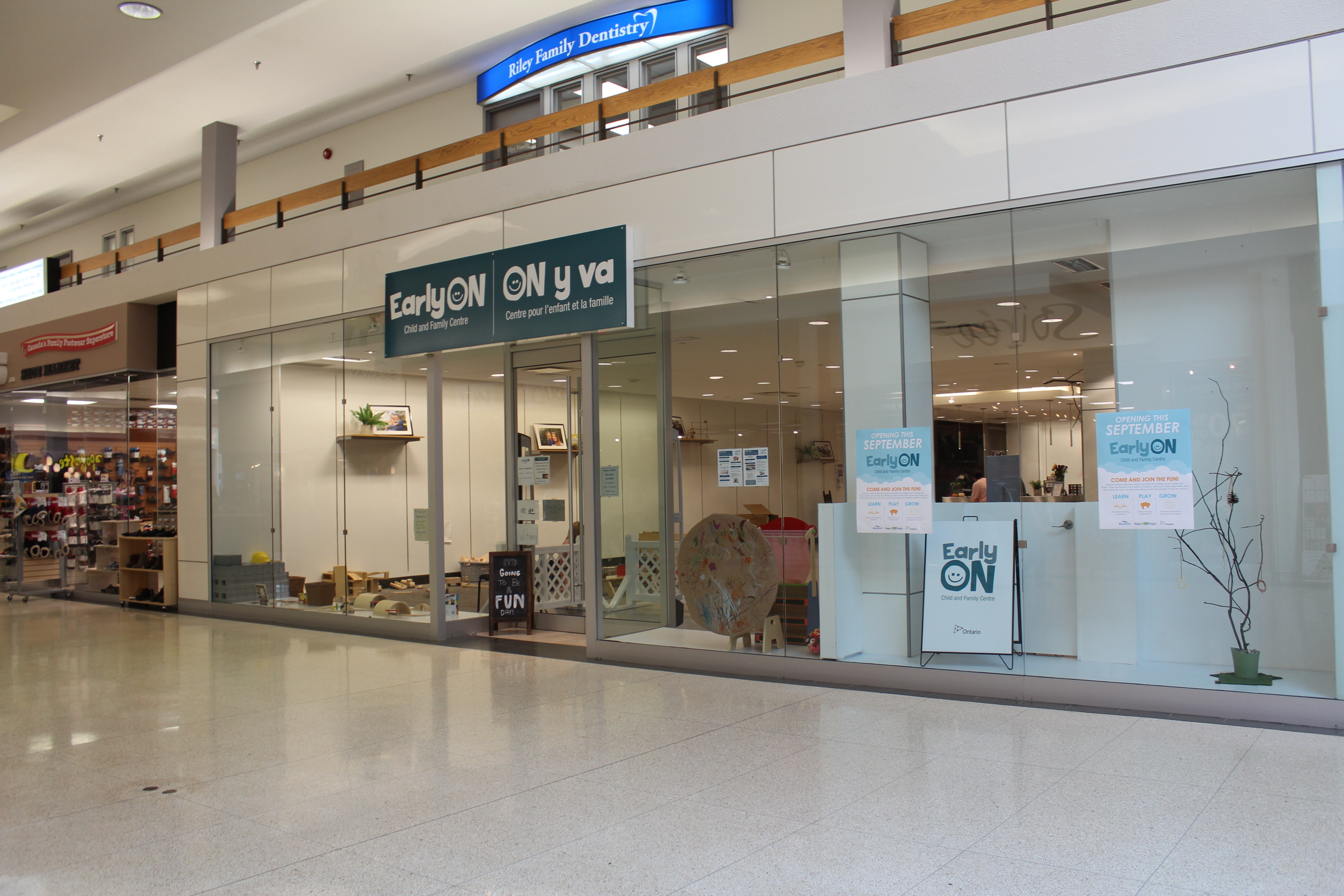 Phone: (289) 820-4999
What is the EarlyOn Centre?
It is a Family Centre for you and your children to learn - play and grow. The EarlyON Centre offers free drop-in programs for parents/caregivers and children from birth to 6 years old. You can learn and play with your child - meet people and get advice.
Can I drop-off my children and leave?
The EarlyON Centre is a family-focused - inclusive environment for families to have a safe space to play - engage in social and physical activities and learn from qualified staff. It does not offer child-care services and children are not allowed to come in to the Centre without an adult.
What type of services does it offer?
Knowledgeable and trusted staff that support families coming to the Centre
Space that allows for physical activity
Space for creative activities - such as colouring - making crafts and painting
Space to be with friends and people of different ages from infants to adults
Wide range of social activities - learning programs and resources for families in Niagara
Hours - Monday - Friday 9am-12pm and 1pm-4pm