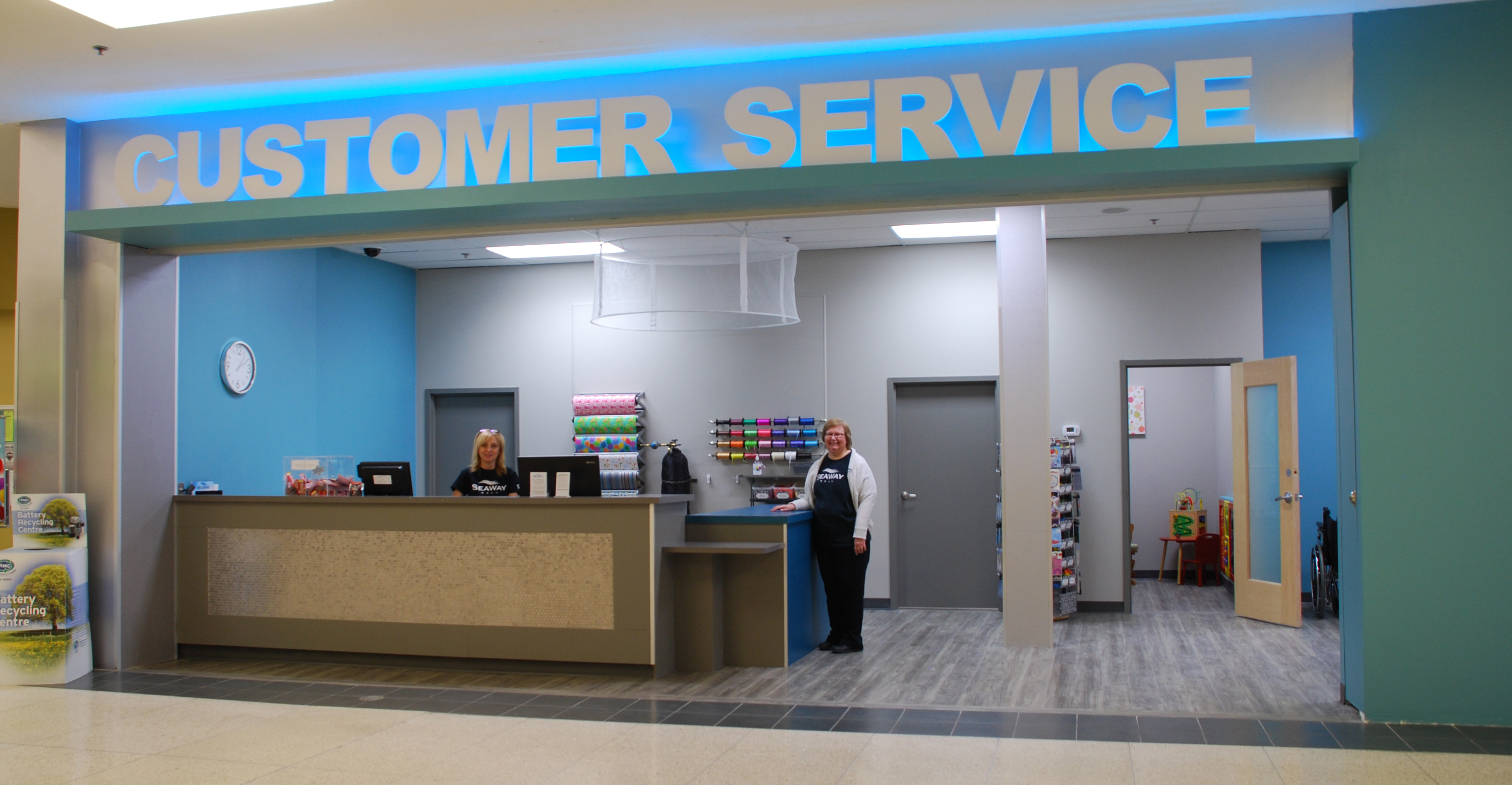 Phone: (905) 735-0694
Seaway Mall Customer Service is available to make your shopping experience more enjoyable. There are a variety of ways to get in contact with our Customer Service Representatives. You can visit them personally at the Customer Service Desk across from the Sports Wall of Fame - you can also call at 905-735-0694 or email customerservice@seawaymall.com.
In addition to handling any questions you may have regarding Seaway Mall - Customer Service also provides the following additional services:
Helium Balloons please pre-order when possible
General Mall Information
Mall Map - Transit guides - select community information pamphlets
Lost & Found Mall
Gift Cards - Gift cards issued by Peoples Trust Company.
Fax and Photocopying Services
Infant Change/Nursing Room
Coat Check
Child Strollers
Wheelchairs
Gift Wrapping
First Aid
Announcement Services
Welland & Regional Transit Bus Passes
Nevada Ticket Sales - Unavailable at this time
Kiwanis Bingo Tickets
Niagara IceDogs Tickets (in season)
Garbage Bag Tags
Recyclable Shopping Bags
Niagara Falls Comic Con tickets (in season)
Cell Phone Charging
Ink Refills
Please note at this time Customer Service can not accept customer balloons unless they are sealed and pre packaged.