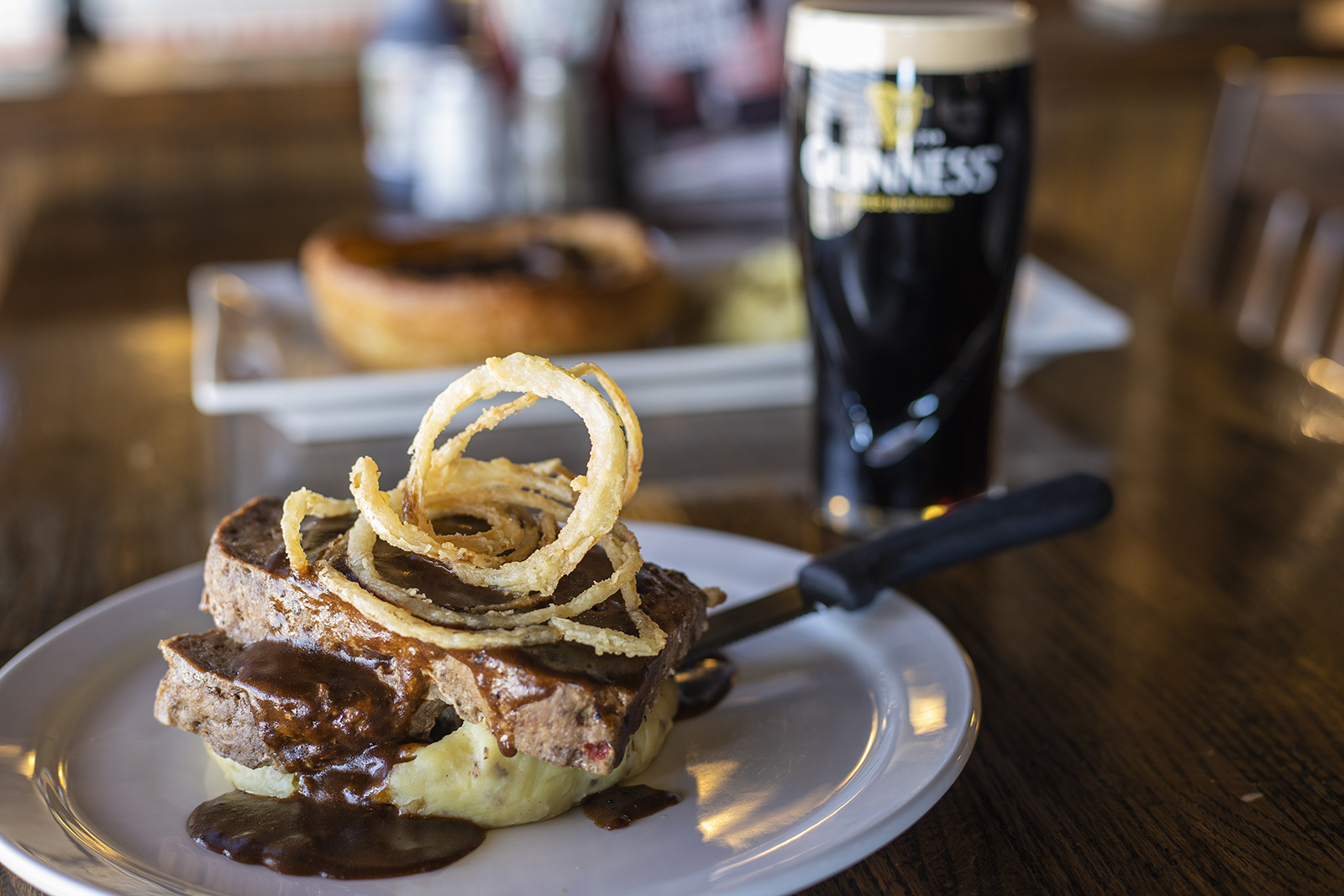 Ye Olde Squire Restaurant and Pub
Phone: (905) 714-7821
Scottish inspired Pub & Grill serving Guinness as well as classic pub menu items like fish and chips and more!! Serving Lunch and Dinner - with breakfast served on weekends!Ye Olde Squire features a wide-variety of dining offerings ranging from Steak - Guinness and Mushroom Pie to Homemade Sticky Toffee Pudding - Geeve's own Pumpkin Pie - and even chicken wings. On weekends - the restaurant will serve a Traditional Scottish Breakfast along with the regular breakfast faire. Live entertainment including English and European soccer and local sports will be featured on Plasma TVs.
Hours
Monday to Thursday 11:00 a.m. to 11:00 p.m.
Friday 11:00 a.m. to 12:00 a.m.
Saturday 11:00 a.m. to 11:00 p.m.
Sunday 11:00 a.m. to 11:00 p.m.